Presear Softwares signs MoU with Guru Ghasidas Vishwavidyalaya, Bilaspur to contribute to the overall development of the central university
Incubation centre and it's all round development will be a major focus
Bilaspur, 10th Jan 2023
Presear Softwares PVT LTD, Bhubaneshwar has signed an MoU to partner with Guru Ghasidas Vishwavidyalay, Bilaspur to contribute towards the overall development of the university especially the Incubation Centre (GGV Startup Foundation, Bilaspur). The university authority has acclaimed this initiative hugely as this is the first time a student entrepreneur at the university has partnered with the Incubation Centre to take it forward enabling more student-led startups to come to the mainframe and contribute to society.
Prof. Alok Kumar Chakrawal, Hon'ble Vice Chancellor, Guru Ghasidas Vishwavidyalaya, Bilaspur, has hugely appreciated the new partnership and wished the best of luck in implementing it.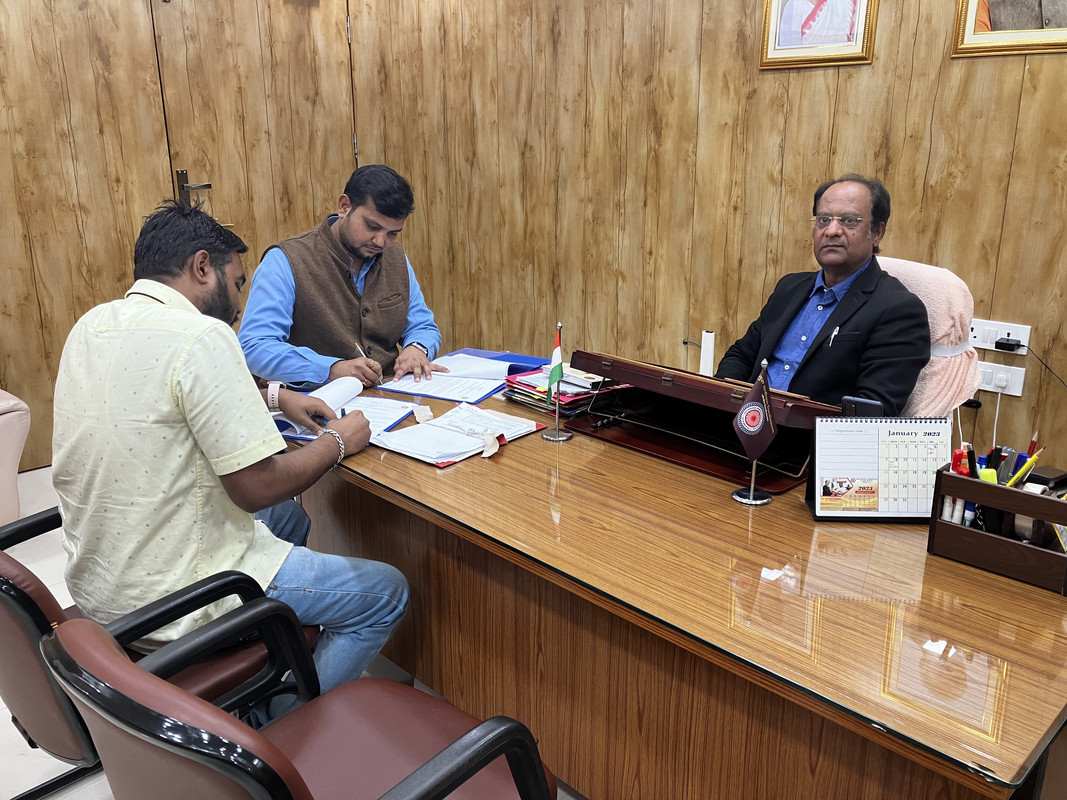 The MoU signing event had the presence of Prof. Manish Shrivastava (Registrar, GGV), Dr Alok Kumar Singh Kushwaha (Nodal officer, GGV Startup Foundation) and Mr Abhijit Tripathy (Executive Director, PSPL).
"The university, as a family has enabled me to start this company which has recently crossed an ARR of 1.5 crore. We have been involved in the overall development of the university from the very begining and will continue to do so. With this new relation, we are proud to be the first in-house startup partnering with the university and contribute our part efficiently" - Says Abhijit*, the founder of the company.*
As the next step, the company is aimed at providing all the necessary technical support and infrastructure to develop the GGV startup foundation to its fullest.
Presear Softwares PVT LTD is one of the first few in-house startups of Guru Ghasidas Vishwavidyalaya, Bilaspur, to be officially recognized by Startup India and reach an ARR of 1.25 crore INR in a small tenure. The company excels at building software that is functional and capable enough to stand with your business logic with a thin line between the functional requirements as well as standard features. For more details visit - presear.com